My daughter plays indoor and beach volleyball spending 6-7 days training on the court and the sand. She sacrificed her body to play both sports at the expense of her back. She was at the point that every time she jumped, she could feel pain. She went to see Dr. Koh who patiently gave her an evaluation on what was leading to her pain.
Literally from the tip of her head to the toes on her feet, she could feel pain. From that first visit, Dr. Koh brought relief and hope to my daughter. He found the source of her pain and knew the tools that were needed to help her get better. She spent 4 weeks going to PT to get back to 100% to play in her championship season of beach volleyball which had her playing almost every single day pain free!
Both Dr. Koh and Dr. Lee resolved the issue for my daughter and gave her helpful and healthy life-long tools to be more proactive as an athlete. I highly recommend Koh Physical Therapy.
Side note: The reception desk is always super attentive and helps make the schedule work for you. – CT. (Trabuco Canyon, CA)
My boyfriend who also sees Dr. Koh recommended him for my knee problem. I haven't been going very long but can already see and feel the results of the therapy. The workout room and individual rooms are all very nice, new and clean. You get a one-on-one experience with your therapist, not just left to work on your own. I feel that each therapist that I work with is highly trained and very good at what they do. I have been to other PT's, but Dr. Koh's place is by far superior to any others.
I am so fortunate to have Dr. Koh & his staff help me through my serious back problem with my disc bulge. Their knowledge is 5 Stars, and Dr. Koh & his staff give the best care possible. I have been seeing him for 3 years & feel fortunate to have found his practice. I have referred him to my friends & family & my son is also a regular. All of us are extremely pleased with the results of our therapy.

I heard about Koh Physical Therapy through the internet. I was looking for someone who is certified in both Graston and Active Release Technique (ART). There are a lot of people in SoCal who practice it but aren't certified, and this is one of the very few places that were certified in both. I initially came in for internal rotation deficit in my right throwing shoulder. My buddy went to another PT place, and they had him done in 6 weeks. I came here and got the active release and Graston that was needed and had it fixed up in 3 visits. There's honestly no one better than Dr. Koh that you are going to find. I like to do a lot of research on who's good, who does what, who does this, and there's nothing he doesn't do. It's all quality; it's no cookie cutter treatment there. He takes you through a full initial evaluation, diagnoses the problem, and gets a straight road map directly to fixing that problem. Everything has been great here; I'd never go anywhere else. And I always send my baseball teammates to this facility. It's great! – Ryan Chapman, Tustin, CA Santa Ana City College, Baseball, Owner/CEO of Chapman Baseball Compound (CBC)
My boyfriend who also sees Dr. Koh recommended him for my knee problem. I haven't been going very long but can already see and feel the results of the therapy. The workout room and individual rooms are all very nice, new and clean. You get a one-on-one experience with your therapist, not just left to work on your own. I feel that each therapist that I work with is highly trained and very good at what they do. I have been to other PT's, but Dr. Koh's place is by far superior to any others. –Cathleen B., Laguna Woods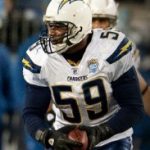 "Dr. Koh, thanks for making me better!"- Brandon Siler, #59 Linebacker, San Diego Chargers
Dr. Koh and Nancy have been truly amazing with my two injured children. My son went to another therapy for a year half after a labrum repair but did not fully recover. After coming here for two and a half months he hardly feels that pain and started to play baseball again last week. My daughter is coming for shin splints and is recovering well, too. We will recommend anyone that would like to recover to Koh Physical Therapy. Thank you again Dr. Koh and Nancy and the whole staff. Truly amazing!! – Carol K., Irvine
I am so fortunate to have Dr. Koh & his staff help me through my serious back problem with my disc bulge. Their knowledge is 5 Stars, and Dr. Koh & his staff give the best care possible. I have been seeing him for 3 years & feel fortunate to have found his practice. I have referred him to my friends & family & my son is also a regular. All of us are extremely pleased with the results of our therapy.- John F., San Juan Capistrano CA
"Davis, thanks for all the help. You the man!" – Matt Fuerbringer, 8-Time AVP Open Champion, , 2003 AVP Rookie of the Year, 4-time All American Stanford Men's Volleyball, 1997 NCAA National Champion Men's Volleyball, Assistant Coach of U.S. Men's National Volleyball Team
I never thought I would be thanking you for torturing me, but that is exactly what I am doing! As painful as the therapy was, I appreciate having you help me to regain as much flexibility in my knee as I could. My surgeon in Park City, Utah is thrilled with my flexion and extension and was amazed at how quickly I recovered. Your aggressive therapy definitely paid off for me. Thank you so much for all you did to get me back in shape and moving like my old self again. I would certainly recommend you to my friends and family! All the best, – Jeanne B., Laguna Niguel
Dr. Koh and staff are the best there are. He has been a saving grace to a devastating injury. – Nicole P., Laguna Beach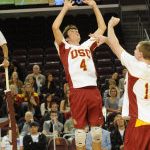 Dr. Koh, thanks for keeping me in one piece! You're the best!! – Jeff Carlson, USC Men's Volleyball, Assistant Coach USC Women's Beach Volleyball
Very friendly and knowledgeable doctors and staff. They have helped me successfully progress through the recovery process resulting from a surgically repaired tibia plateau fracture. I highly recommend them. – Bill S., Irvine, CA
Very well taken care of. Everyone here is really easy to talk to and have great conversations during therapy. I love coming and they answer any questions I throw at them. I definitely recommend this place!! – Jenn L. Costa Mesa, CA
I was amazed at the personal attention I got from Dr. Koh. He listens very closely to every complaint I have and applies his knowledge to solve the problem. – Trudy S., Laguna Woods
"I heard about Dr. Koh from word of mouth; everyone was talking about him. I was interested in coming over and ventured in. Coming to see Dr. Koh was one of the best moves I have ever taken in a long time. Two years of dealing with a nagging injury after surgery is what brought me to Dr. Koh. Dr. Koh's office is definitely the most user friendly personal training office I have ever been too. The staff is super friendly and upfront with no nonsense and pays close attention to detail. This is really a good place to come. I went to a "run of the mill" PT place a while back and it was all instructions and ice pack, then they leave you alone and I wasn't really into that at all. Dr. Koh pushes you harder and gives you hope instead of false hope and he is straight up with you. This is one of the best PT places I've ever been to; the service standards and executions are excellent. Dr. Koh is the man!" – Kale G. Costa Mesa, CA
I suffer from a neurological condition and have been to many physical therapy specialists over the past ten years including those affiliated with hospitals. I can honestly state that I have had the best physical therapy experiences with Dr Koh. – Stephen G., Palm Desert
I've been to many physical therapists that usually pawn you off to a P.T. assistant. Not here; Dr. Koh has worked with me 100% of the time. He's extremely knowledgeable and dedicated to giving you the best possible treatment for your condition. I would never go elsewhere. – Michael B., Laguna Niguel
We came to Dr. Koh's office because my daughter's elbow was hurting with gymnastics activity. We tried a different physical therapy place and her elbow was just not getting any better. We made the switch to Dr. Koh and we have been here for about three months and we have noticed a significant improvement in her elbow symptoms. The treatment is very sophisticated and Dr. Koh works great with my daughter and she loves coming here even though it is a lot of work and the treatments can be painful sometimes getting her elbow more straight. We are extremely happy with Dr. Koh and the other therapists at Koh Physical Therapy Lab. – Yardin G, 10 Year old gymnast- (From Yardin's father)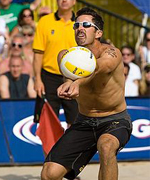 "Davis, thanks for the blood, sweat, and tears! Both of us! Great work." – Todd Rogers, 2008 Gold Medalist, Beach Volleyball, 2012 Olympian, Beach Volleyball London Games, 2007, 2008, 2009, 2010 & 2011 AVP Tour champions
Dr. Koh and staff are awesome! They were able to get me in right away one week before a surf trip to treat an injured knee. Thanks to them I will be in the water and not sitting on the beach. They have all the latest equipment and the staff is extremely knowledgeable. Thanks for getting me back in the water! – Pete N. Costa Mesa, CA
I see and treat a variety of patients and over the years, I have been able to quantify the level of care from a plethora of therapists. I have known Dr. Koh personally for the last 8 years as an exceptional physical therapist. He takes the time with each patient to diagnose his or her condition and formulates appropriate and timely treatment plans. Dr. Koh is resourceful enough to anticipate difficulties and has multiple therapy modalities at his disposal. Patients routinely thank me for sending them to Dr. Koh. Dr. Koh's skills encompass the entire gamut of my practice, which ranges from pediatrics to geriatrics, sports medicine, hand, trauma, joint replacement and spine. The patients I send to Dr. Koh all get better. – David Chang, M.D. Orthopedic Surgeon Newport Beach
"I was referred by a friend to Dr. Koh and it was the best decision I have ever made for my lower back. Dr. Koh is the best physical therapist in Orange County. I highly recommend him. If you are considering physical therapy, you must come see Dr. Koh!" – Jason S., Laguna Niguel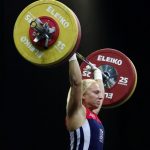 "Thank you so much for all the hard work you did. You will be greatly missed. Maybe I will see you in London [2012 Olympics], that would be awesome. – Jackie Berube, USA Weightlifting 59kg
Dr. Koh and secretary give caring and personal attention. Dr. Koh's knowledge and understanding of his patients' individual needs helped me keep focused on my rehabilitation.– Maria M., Santa Margarita
What a great experience. How many people can actually say that about physical therapy? With Dr. Koh you can. While his treatments are not always easy (e.g. painless), they work – and they work really well. If you're in need of physical therapy, there is no one other than Dr. Koh that you should trust. He is truly talented at what he does. – Carol M., Irvine

I have recently returned to Koh Physical Therapy after a four month break for followup and further therapy. I had completed two years of therapy for TKR on both knees in Nov 2012 and while continuing home therapy, I thought that Dr. Koh could give me suggestions to further strengthen my legs with advanced techniques. He did that and more. He was able to assess that one of my legs needed further Graston work and he was right on. It had been giving me balance trouble and now it is doing better after just a few treatments. His new exercises are challenging and effective. It is worth every penny and minute of my time. – Dayne B. Irvine, CA
I came here after breaking my heal while rock climbing. All of the staff are friendly and highly skilled. They did a great job getting back to full mobility. The Graston tools deliver the pain, but they work well to remove the scar tissue. Highly recommended! – Nate B. Aliso Viejo, CA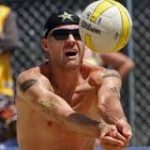 Dr. Koh has got it figured out. He is what a PT should be in my mind. His diagnosis of sports injuries is spot on. He uses multiple techniques of Physical Therapy (Active Release Technique (ART), Graston, tissue work etc.). I had a hamstring injury that I thought might affect me for 6 months of my volleyball season and within 10 days I was playing with no pain or tenderness at all. He has allowed me to continue my pursuit of the 2012 Olympic games in London. Thanks Doc! – Jacob Gibb, 2013 USAV Male Beach Athlete of the Year, 2012 London & 2016 Rio Games Olympian Beach Volleyball, 2008 Beijing Olympian /2005 Association of Volleyball Professionals Most Valuable Player, 2016 USA Olympian Beach Volleyball
Dr. Koh is a world-class Physical Therapist who, rightfully, receives praise and recommendations from any patient fortunate enough to have been under his care. His personality or "bed-side" manner is second only to his ability to expedite the healing process. He and his team provide a friendly, comfortable, athletic atmosphere that leads to the patient forgetting he/she is in a well-equipped medical facility, but rather is in a health club. Before I met Dr. Koh, I had been to another well known Physical Therapist who did next to nothing for my shoulder. Desperate from loss of range of motion, and fearing I may be headed for "frozen shoulder," I went to Dr. Koh at the recommendation of a co-worker. Soon, due to Dr. Koh's treatment, I regained movement in my shoulder, and currently it is as if I was never injured. Thanks Dr. Koh!! – U.S. Gov't Special Agent, Name Withheld, US Dept of Justice

Professionalism and understanding of the patient and his problems is Dr. Koh's specialties. Far superior to others I have experienced. – Joseph B., Laguna Woods
I wish I knew about Dr. Koh SOONER! If you research "Runners Knee" you will find yourself lost in a pile of six months worth of research trying to find a solution. Dr. Koh was the answer. I can now run, sprint, and have some candy in the lobby while I wait for Dr. Koh. Thank you Koh PT Lab! – Mauricio P., Pamona, CA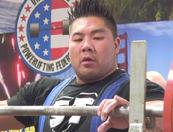 Dr. Koh knows his expertise and I trust his word in every aspect of my profession as a powerlifter. He assisted me in my torn adductor muscles and got me ready to win the 2009 American Cup. Now he needs to heal me for this year's World Championships. – Edward K., 2009 US Open Powerlifting Champion/2009 National Powerlifting Champion
Dr.Koh has great professionalism, is very sincere, and cares for his patients. I saw immediate results. If you want to improve and work hard, Dr. Koh is for you! He is very knowledgeable, and his staff is very friendly. He is the best Physical Therapist I have worked with. – Robin P., USGA, Irvine
I have been to many, many therapists in the past, and in my opinion, the doctor I felt the most secure with and looked forward to visiting every session was Dr. Koh. Dr. Koh was great! I wish he could move near me in West Palm Beach. – Edward G., West Palm Beach
You have to believe me when I tell you that Dr. Koh can help you. My journey proves it. In 2005, when pain in my right arm had increased over at least a year's time to where I couldn't even hold a piece of paper, resulted in surgery to repair a torn elbow tendon. My right arm was never normal after the surgery. I don't think my arm was properly rehabilitated post surgery by the physical therapist my surgeon sent me to. When I saw Dr. Koh for that first time, I was in very bad shape with pain. Dr. Koh began to work on me immediately. The scary tingling in my arm not only abated but has completely disappeared! The pain in my arm has also been greatly reduced, and there are days when I actually am not aware of my arm, something I haven't experienced in years. Dr. Koh is the first one who actually felt my arm to physically assess what was going on in there and then work directly on the muscles, tendons, ligaments, nerve channels, etc. I like the fact that he's always advancing, looking for new and more effective ways and tools to help his patients. I'm so glad the one more chance I gave PT was with Dr. Koh. I'm gratefully encouraged by the progress I've made with Dr. Koh. Now I can answer my own question, "Can Dr. Koh help me?" with a resounding, "Yes, he can, he has, and I'm confident, he'll continue to do!" Can he help you? Yes, he can! – Vickie C., Irvine, CA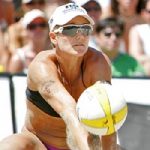 "Thanks for kicking my butt!" – Jennifer Kessy, 2009 USA Volleyball Beach Team of the Year, 2010 FIVB Team Grand Slam Gold Medalist, 2012 Silver Medalist Beach Volleyball, London Games
I can truly say that prior to being treated by Dr. Koh for a persistent and evasive right-side shoulder injury, I honestly felt that my days of serious weight training and surfing would be greatly impeded for the remainder of my life. After years of physical therapy, chiropractic work, acupuncture and an eventual full-scale surgery for what was diagnosed as a SLAP (superior labrum from anterior to posterior) tear, I was nowhere close to being at the level of recovery I was shooting for. I pretty much accepted my fate until I discovered Dr.Koh as a last ditch effort. Dr.Koh's extensive knowledge of soft-tissue injuries and sports biomechanics raised the bar around the quality of treatment I receive and as a result, not only have I started lifting heavy weights again (something I stopped for almost five years) and surfing consistently, I have also up-leveled my sports conditioning through kettlebell and heavy ropes training which Dr. Koh impressed upon me. In short, I am a believer. I was about to throw in the towel, and now, after ongoing therapy sessions with Dr.Koh, I can vehemently claim that my "A-Game" is back in full force! – Sonny S. Laguna Hills
Dr. Koh is a highly skilled and caring physical therapist who has done an outstanding job with me on my rehabilitation after my injury. He was described by my doctor as a "miracle worker", and I agree!! – Dolores C., Tustin
Dr. Koh was very committed to helping me and I'm ok now. Thanks to his help patience. Dr. Koh tools his time and patience to get me through a very stressful period. I'm getting along fine now thanks to him. – Maye E., Laguna Woods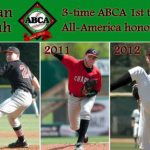 "Dr. Koh, You're the man! I'll send you some tickets when I make it big!" –Brian Rauh – MLB Washington Nationals
This is physical therapy done right. The Doctors at Koh Physical therapy are all incredibly forward thinking knowledgeable physical therapists. They evaluated my sons "tennis elbow" (high school baseball player) and found not only issues with his elbow but also his shoulder, neck and jaw. They are treating him comprehensively, core strength, shoulder stability, laser, Graston, ART (Active Release Technique) – the works! I am a personal trainer and I find it really refreshing to see this physical therapy treating the total boy instead of just the "part". I highly recommend Koh's PT Lab. It's blows the average PT facility out of the water. – Steph W., Orange, CA
Dr. Koh's effective use of leading edge non-invasive techniques, which include low level energy lasers, focused physical therapies and unique thick rope exercises, have been a godsend in alleviating much of the stiffness and pain while restoring a good degree of functionality. I heartily recommend Dr. Koh to anyone, young or old, seeking muscle and joint treatment a cut above other practitioners in his field. – John S., Irvine

"Dr.Koh, thank you for everything you have done." – Cole Reinholm, UC Irvine Men's Volleyball Team, National Champions 2007, 2009
What I love about Koh PT are personal attention of staff and the obvious excellent experience. None better. – Herbert E., Santa Ana
Dr. Koh is surely one of the top physical therapists in the United States. He has a Doctoral degree in physical therapy from USC. And it shows. He is using advanced techniques that most physical therapists do not utilize. Like Graston Technique. Even the treatments that I previously did elsewhere are done in a superior manner at Koh Physical Therapy. I have neck and back issues causing pain and stiffness. The treatment from Koh Physical Therapy is essential to me. I hope that anyone considering these fine people gets the help that they need and feel assured that this would be a fantastic place to receive it. – John B., San Clemente
Dr Koh is LEGIT! I had a knee/hip musculoskeletal issue I was struggling with for 2+ years and he was able to get me back to running, playing bball, and doing cross fit. I am now in northern California and am having a tough time finding a similarly competent PT up here. I was showing my current PT work outs that I learned from Dr Koh. Take advantage while you can, So Cal. – Grant O. Stanford, CA

I've dealt with a lot of physical therapists in my career as a professional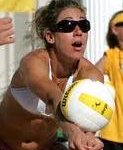 athlete, but Dr. Koh is the very best. Not only is he a great therapist, he's a cool person who is always very welcoming to his patients. Whenever I have a serious issue, I immediately go to him because he is by far the most successful at treating my injuries. Twice he has healed my injuries last minute when I thought no one could so that I was able to continue competing in tournaments. That's not counting all the times he has helped me with the numerous nagging injuries that go along with being a pro athlete! And now that I am headed to the Olympics, I am counting on him to keep me healthy and ready to win gold!- April R., 2012 Silver Medalist Beach Volleyball London Games, 2016 Bronze Medalist Beach Volleyball
Dr. Koh is an exceptional physical therapist and his knowledge and sensitivity combine to make therapy a healing experience past excellent. – Nancy J., Laguna Woods
You guys have been great! Thanks for all your efforts in helping me recover from my ACL surgery. The best part of Koh Physical Therapy is the friendliness of Dr. Koh and the willingness to spend time with patients to answer questions and provide explanations of therapy. The staff is professional, friendly, knowledgeable, and help to delivery results. – Orlando F., Irvine
Interested in developing a complete picture of the problem and addressing. Clean, well laid-out, work area, has the necessary equipment and material.- Marshall L., Lake Forest
I can't say enough good things about Dr. Koh, his staff, and his establishment. He has helped me and my brother get back to some type of normalcy. His way of doing things, especially with his hands, are different and a lot of other doctors could learn a few things from him… especially with trigger point therapy. He is now helping my girlfriend to get back to normal and she can't… thank me enough for turning her on to this doctor. The proof is in the results and he will make it happen. If you have been other places with very little results… it is worth the effort to try this establishment before you give up or are told "this is the best I can do for you." – Michael G., Laguna Woods
Dr. Koh and his team are outstanding. They have done a great job helping to relieve persistent neck and shoulder pain. They also had great recommendations to improve posture and build strength. I'm grateful to have found this place. – Mike L., San Francisco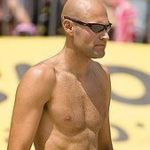 "Davis, thanks for keeping my body healthy!"- Phil Dalhausser, 2008 Gold Medalist, Beach Volleyball, 2012 London & Beach Volleyball London Games, 2016 Rio Olympian
Dr. Koh and his secretary are very friendly. They treat you like family. They show a genuine concern for your well-being and progress. Dr. Koh provides a fun environment. He offers a variety of treatments that are individualized. He is a positive motivator. He is well versed on his profession and effectively explains the treatments utilized. – Janell G., Aliso Viejo
Wow. This was a completely different experience than I got from other physical therapy. At the other place, the staff was really nice but the treatment was passive and my knee just wasnt getting better. Walked into Dr. Koh's office and I could tell this place was different. Got the Graston treatment yesterday and my knee is already feeling better. Scar tissue, begone! I told them my goal was to return to triathlons and I could see they were already putting a plan in place to make that happen. If you are an athlete and are willing to work to rehabilitate an injury, come here! Highly recommended. – Christine M., Irvine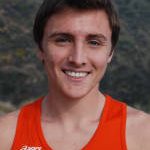 "Dr.Koh, you were the answer to all my prayers!" – Jordan Wozniak, 2009-2011 Pepperdine University Cross-Country/Track and Field Team, Senior Captain
Dr. Koh brought me back from what I thought was unrecoverable IT band syndrome to the completion of my first marathon, I finished in 3:20 37. He was my last stop before I gave up entirely. I must have seen 7 Active Release Technique specialists and 4 Physical Therapists over a two and a half year period and nothing worked until I saw Dr. Koh. – Matt H., Claremont
It is easy to talk to Dr. Koh: supportive and always challenging which I believe I need to get me better sooner. Great bedside manner; really cares about patients getting need. – Olga D., Riverside
Dr. Koh and his employees very personal. Dr. Koh did a good job on physical therapy. I will recommend him. – Maxine K., Laguna Hills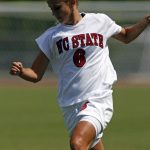 "Dr Koh, thanks for helping me with all my injuries!" – Jennie Krauser #6, 2010-2013 NC State Women's Soccer Team, 2006 USYSA National Champion
Dr. Koh and his staff make otherwise tortuous physical therapy sessions both fun and extremely productive. Not only did he aggressively treat and cure my back pain through an exercise program specifically tailored for me, but he taught me pain prevention as well. He's extremely knowledgeable, but his clinical outcomes and patient satisfaction also top-rated. You would be hard-pressed to find a more accomplished, educated or experienced PT clinician in Cali. Consider yourself lucky to have him as your therapist. – Nadia M. Tustin, CA
Dr. Koh and Koh Physical Therapy are very a professional and easy to work with team. – Richard R., Westminster
Does very well with his patients a true professional at what he does. – Michael M., Buena Park
Dr. Koh's PT is a completely different experience than I've had at other physical therapy offices, and it is a welcome change! Dr. Koh and his staff are amazing and very knowledgeable. They work with you through the exercises to make sure you're doing them right, which is how it should be. I came in with a knee injury, and I've been seeing steady improvement. I would definitely recommend this facility! – Michelle P., Los Angeles
Place is awesome. Clean clinic, with one on one service when you are doing exercises so that you are doing the exercises correct the whole time and being pushed as well. Not a typical physical therapy clinic. And everyone is nice, and accommodating. – Hannah S., Newport Beach
Very friendly. Excellent in the field of Therapy. I enjoyed my visits because Dr. Koh made me feel "at home". – Eileen Y., Newport Beach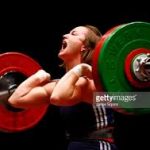 "Thank you so much, you were a big help" – Amanda Hubbard, USA Weightlifting, 2004 Collegiate Weightlifting National Champion
I have been referring patients to the "best" since Dr. Koh opened his practice! – Evelyn R., Laguna Woods
I have been hunched over a computer at work for over 30 years. I have developed terrible posture over the years. Dr. Koh has fixed my posture and relieved my back pain in just a few short weeks. I would recommend him to everybody. – Michael F., Laguna Niguel
Latest equipment, Professional service, Knowledgeable staff and the best thing……Amazing Results!!! Can't overestimate the progress I've made with Dr. Koh. – Gail W., Irvine
Dr. Davis Koh works on all his patients as if they were US Olympians. The team at KOH Physical Therapy (KOHPT) provide exceptional patient care and outstanding customer service. As a return patient to KOHPT for knee rehab (Dr. Koh saved me from neck surgery two years ago), I value Dr. Koh's knowledge of sport related injuries and the repair of the same through the use of specialized tools and an aggressive yet low impact exercise regimen. Dr. Koh's treatment has allowed me to attain more strength and to perform at a much higher level with greater ease. In short, Dr. Koh and KOHPT help bring out the elite athlete in all of us. Thank you Dr. Koh. – U.S. Gov't Special Agent, SO, US Dept of Justice
"Thanks so much for everything. You are by far one of the best trainers to come through here, completely amazing! Hope to see you again."- Megan Kranz- Team USA Weightlifting
"I first came to see Dr. Koh when I hurt my shoulder a while back and was in a lot of pain. The doctors told me I had a torn rotator cuff. After coming to treatment with Dr. Koh for a couple weeks my shoulder was already almost 100% back to normal. I was throwing and pitching a lot better in baseball after shoulder treatment. Dr. Koh gave me a lot of great exercises to do on my own which helped a lot. I highly recommend Dr. Koh for anyone who needs physical therapy. Dr. Koh is a great guy and he knows his stuff!". – Tyler S. Pitcher for La Sierra University in Riverside, California.
Need physical therapy? Then you simply need Dr. Koh. Amen. – Hyman G., Laguna Woods

Can't say enough great things about Dr. Koh, his staff & facility. I'm one who tries most of the time to just let time heal whatever ailments I had or just found a way to suffer through the pain. I recently suffered an injury in my right arm. After 2 months wincing through workouts, I finally decided that I could not take it anymore. I'm on my second week of treatment now and already feeling 90% better. What I liked most is that rather than tell me that I needed to stop doing my favorite sports/activities , they showed me how I can still be active while allowing the injury to heal. I'm early on in my Ironman 70.3 training and relieved to know that I'm still on track thanks to Dr Koh & staff. Easy to see why they're the "Best PT in Orange County!" – Kathleen K. Irvine, CA
Great team! I've been treated here for two separate injuries and they have done an amazing job. Dr. Koh and Dr. Kim treated me for my back injury and had me back to my regular routine in less than 2 months (vs 4 months at my previous PT).  By the way the Graston technique is painful but very effective! Well worth the hurt. – Julius E. Torrance, CA
"Dr Koh, the doc that fixed my shoulders and always encouraged me to reach for my best." – Allison Gooch, Cal Poly Swim Team

Dr. Koh is the best! I injured myself running a marathon and thought I'd never run again. Every other therapist I've met has told me to just stop running. Koh responded to my problem by finding my trouble spots, improving my strength and stability, and teaching me good habits to prevent future pain. Now I'm back to doing what I love and plan to run an ultramarathon at the end of the year. While he works w a lot of high performance athletes he meets every individual at their level and challenges them appropriately. The staff is professional and friendly and appointments are scheduled so that you always get the time and attention you need. He continuously works to increase his knowledge of physical therapy and regularly incorporates new techniques and ideas into his work. Highly recommended! – Charllotte A., Tustin
Everyone is friendly; knowledge is excellent all around and very caring. – Carolyn M., Laguna Hills
My friend told me to check out KOH PT since they know how to work with athletes. I work out almost everyday and have succumbed to many injuries. In the past couple of years, I have tried to rehabilitate my injuries through physical therapy, but never saw complete recovery. Dr. Koh was very amicable, professional and knowledgable. He was very patient with me when I inquired about my injuries. He knew spot on where my ailments were and began aggressively treating them. I was in pain at times, but I know that it required some active release techniques. I've been sore for years, but I'm confident that Dr. Koh will help me fully recover, so that I will be pain free. I was impressed by their facilities. They've got great ropes, kettle bells, "clean" advanced workout equipments. I'm looking forward to my complete road to recovery!!!! Thanks Dr. Koh! – Virginia H. Irvine, CA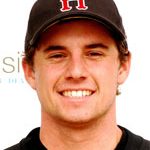 Dr. Koh is awesome, very friendly and personable. You can actually get to know him and the staff. I was able to relate with Dr. Koh and the staff. Dr. Koh is the best PT in Southern California, hands down. He has kept me on the field for eight years now – I owe a lot of my athletic successes to his practice. Thanks Koh! – Max G., 2-time centennial conference champion pitcher and captain Haverford College Baseball
There is only one thing to say about Dr. Koh, he is the best PT on the planet! His credentials are straight up scary, his knowledge runs circles around any other PT i've ever been to, and i've been to more than my fair share, and his ability is only matched by his compassion and wonderful personality. I cannot say enough about how great i truly believe Dr. Koh is. He is my PT and a person i now consider a great friend. I'm a fanatic about my training and he understands that not training is not an option. His therapy is NOT fun, in fact it's the worst therapy i've ever been put through, but the outcome is beyond impressive. You get out what you put in. i drive from LA just to see Dr. Koh and have recommended him to every person i know who seriously wants to get mobile and active in the fastest amount of time. – Carl B. Calabasas, CA
I can guarantee you won't find another clinic like this one. Dr. Koh takes care of his patients. He is one of the most intelligent, skilled and caring clinicians I have had the pleasure of meeting. The other therapists in this clinic are wonderful as well! Nancy is one of the most caring person you will meet. Here you will be treated by some of the most advances and cutting edge techniques in the physical therapy field. Techniques include, graston, ART, cold laser and various other things. Don't dupe yourself by not coming here. Highly recommended. – Binh T. Montebello, CA
"Dr. Koh, Thank you for working your magic and taking me to Nationals you're the best!" – Regina Piazza, 2012 NPC, California State Championships 3rd place finish. National physique committee
Thanks for putting me back together. – Timothy W., Firefighter, LA Fire Department
I came to Koh PT after experiencing constant discomfort in my hip area, neck, shoulders and back. Having dealt with the problem for years my doctor recommended to see a physical therapist. Dr. Koh was able the lesson my discomfort within the first session and after 6 weeks I feel as good as "new". Dr. Koh uses the latest techniques and has a state of the art facility. He and his staff are knowledgeable and friendly. – Eniko B. Newport Beach, CA

Finally found the Physical Therapy place for my ankle. Nice facility – they keep it nice and clean here. Friendly staff – always picks up the phone and very easy to schedule things around. Most importantly – expertise and experience you can count on! – Angel X. Irvine, CA
This place is really amazing! They have the best and latest equipment and tools and the physical therapists here utilize interventions that are truly effective, including Graston, Gavilan, cold laser modality, myofascial manipulation, and the list goes on! Dr. Koh and staff are really amazing therapists. I wouldn't hesitate to recommend this place to anyone. The staff here are really great as well and always make you feel welcome and help you with anything from A to Z. – Lisa F., Los Angeles, CA
Dr. Koh knows his stuff and will get you better! He is the best physical therapist I have ever been to and as a college baseball player he keeps me coming back whenever I get any kind of injury because he gets me back on the field. Oh, and the rest of the team aren't too bad either. – Eric P., Irvine Valley College Baseball, Irvine, CA
When you find a miracle worker, you've got to tell the world about it. I'm not your typical yelper, an SVP for a health consulting firm in Irvine and a non-regimented athlete. I discovered Koh Physical Therapy in June 2013. I've been to several ART practitioners to try to cure a year-old tennis elbow injury. Dr Koh fixed this in less than three sessions and I am back to tennis and paddling. I also suffered a lower back injury from a bad massage where I could barely bend forward. It really felt like a miracle when after one treatment, Dr. Koh had me bending 60% to normal. After several more treatments with ART and Graston, I am 95% back and the exercises and stretches they have me doing has strengthened my core and posture better than before the injury. Dr. Koh is better than any MRI – he assesses injuries very quickly and has incredible knowledge of the soft tissue schematic and movement science. He also is surrounded by his knowledgeable and young staff, mostly PHd students interning with him. When I first saw his credentials, I was afraid he would be a stiff boring doctor and will not give enough time for treatment. He attends to world-class Olympians and travels with the national sports teams. I was pleasantly surprised by his friendly demeanor and bedside manner. He projects his concern for truly getting you back on your feet. Now a caution: ART can be painful because scar tissue has to be broken up – but it is a good pain. "Hurts so good" is the best way to coin it. – Donna A. San Juan Capistrano, CA
I dislocated my shoulder and sustained a knee injury in a motorcycle accident 3 years ago. Within 3 months of working on my shoulder, I had 95% range of motion (and now it's 100%). After a year away, I went back to Dr. Koh to get my knee/quad working better. I'm extremely happy to say that after getting my butt kicked twice a week doing things like mountain climbers on an elliptical, monster walks, tactical lunges, Bulgarian split squats, single leg chair squats, etc… my knee feels FANTASTIC!! I highly recommend Dr. Koh to everyone that has sustained a physical injury and wants to get 100% better. Having Dr. Koh as your physical therapist will be one of the best decisions you've ever made. If you've got an injury, old or new, and you are serious about getting better…and I mean really serious, then Dr. Koh is the man to see!!! Dr. Koh's "lab" is not a huge warehouse of various exercise equipment and massage tables where you do your exercises on your own and only get seen by the physical therapist aid. Dr. Koh works with all of his patients personally. – VS, Orange County
I absolutely love Dr. Koh and his staff. The facilities are really nice, with a great variety of new equipment. Dr. Koh really cares about his patients, and his extensive knowledge of anatomy and PT techniques is quite impressive! He really cares about the details of your injury, and will go in and work on specific muscles and tendons to make you better. 🙂 I decided to go to Dr. Koh after I dislocated my elbow. Initially, I was going to another PT location, but wasn't improving and felt like I was just doing generic exercises by myself and then given an ice pack. I read about Koh PT on Yelp and thought I would try it out. (I'm surprised that there are so few reviews on Yelp, since appointments are always pretty booked up and he's worked on quite a few professional athletes.) Needless to say, I'm extremely happy with my decision, as I had significant improvement right away! Thank you, Dr. Koh! He's so personable, talented, and professional– I can't recommend him enough. :). – Tina W., Irvine
Amazing! I had a hip replacement in Dec and after 6 years I am finally out of pain! Thanks to Dr. H! everyone is so friendly here and the facility is clean and they play great music! – Sunny S., Littleton, CO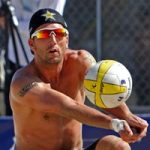 "Dr. Koh you're the man! Thanks for all your help" – Sean Rosenthal, 2008 Beijing Olympian, 2012 Olympian Beach Volleyball London Games, Best Defensive Player in AVP 2007
Dr. Koh is the best. I struggled with severe knee tendonitis for years due to playing volleyball and I could not get healthy. I went to a couple different PTs and their generic rehab programs didn't really help me a lot. Dr. Koh was much different. He took a genuine interest in my rehab process and created a customized rehab program specifically designed for my injury and my goals (i.e. get back to playing volleyball pain free). Dr. Koh has fixed me up and now I am playing again. – Chris Q., Santa Clara University, Volleyball
Dr. Koh and his staff are top notch. They have the knowledge and tools to provide physical therapy at the highest caliber. I had a back injuy that with massage therapy, chiropractic work and acupuncture was still not healing. After the first visit with Dr. Koh there was a noticeable improvement and the final result was a completely healed back which remains injury free! – Cindy L. Rancho Santa Margarita, CA
I have returned to Dr. Koh's facility for the second time in 6 years. The first time, Dr. Koh masterfully expedited the rehabilitation of a full thickness tear of my right rotator cuff using modern physical therapy techniques, both actively and passively. He has a fully equipped gym with modern equipment and you could not ask more from this small, personalized facility, where the one on one attention is phenomenal. I returned to Koh Physical Therapy Lab last week to rehab my surgically repaired left ruptured quadriceps tendon. Once again, the therapy is state of the art, active and passive. Every session is different, so I don't get bored and I always have something to look forward to with respect to my progress. The staff has expanded and is always accommodating. When it comes to physical therapy, particularly for sports related orthopedic injuries, Koh PT is incomparable. – Kenneth M., Trabuco Canyon, CA
If you are interested in finding the actual cause of your pain, and not just interested in medicating your pain away, I highly recommend Koh PT. I came to them about 6 months ago with a serious amount of low back pain. In addition to being highly competent, all of the assistants are extremely friendly and everyone has a positive attitude (especially Mike and June.) If you are looking for a physical therapist, I highly recommend Koh PT. – Michael C., Lake Forest, CA
I have had foot issues for almost one year. I went to another physical therapist, but he was not very good. After coming to Koh Physical Therapy, I feel like I'm being taken care of. They are addressing the core issue of my injury with the latest technologies. – Jenny Y. , Porter Ranch, CA)
The people here are great. The physical therapists are very knowledgeable about the best ways to help the body. The exercises they give are hard, but have been very beneficial – Kelsie B. , Aliso Viejo, CA

This place uses different techniques than what I have seen before…. The Graston technique is very helpful especially for those chronic pain patients that has not responded to other modalities. – D.M., Irvine, CA
Had knee injury from ski accident and frozen shoulder. Have had excellent treatment for both conditions. Very professional staff that asks lots of questions to try to understand where pain is at and how things are progressing. Very flexible with appointments with my busy schedule. – Jeff M., Aliso Viejo, CA
This will be a bit of a long review and may be a bit rambling, but my story is a tad complex and Dr. Koh is nothing short of amazing!!! I began my journey of physical therapy about 2-1/2 years ago, sadly. I have chronic low-back pain which Dr. Koh is the only medical provider who had a clue what it could be caused from. Koh PT is my fourth PT outfit and I knew after my first visit, this would be where my journey would end with a positive resolution. This is no massage, exercise and ice and you're out the door. This is blood, sweat and tears – okay, no blood!!! The work is hard and the reward will be sweet! As alluded to in other reviews, Dr. Koh gives back through training doctoral students in his facility. I've been through a number of rotations because of my time here, but I've been impressed with every group. They are so knowledgeable and, as you see often with young teachers, they are passionate about your treatment and results. I began with Dr. Koh last summer. I believe Dr. Koh loves a challenge and after suffering for such a long time, I believe he welcomed the challenge of figuring out how to help me. In just a few short months, he supported me in my desire to wean off medications I didn't want to continue and helped me deal with the spikes in pain level as a result. Now my pain level has gone from a daily 7 to a manageable 2-4 on a consistent basis. I still will have spikes, but I've also had drops as well. My "injury," if you can call it that, is a workload of sitting too many hours to count for a 23-year period and training for a half marathon on a sprained ankle that didn't heal right – the proverbial straw that broke the camel's back. I'm 45 years old and I think my body has just had enough. That's a lot to "undue," but Dr. Koh is the man for the job. Because I only found Dr. Koh after fighting this for two years, my treatment is probably taking longer than most. I wish I had found him 2-1/2 years ago, but I keep things in perspective and know my time with him will soon be coming to an end. His knowledge of how the entire body interacts is vast and unlike any other provider I've worked with. He is confident I will be back to normal soon and so I am!! One of the things that really sets Dr. Koh apart is his "bag of tricks." He has so many modalities at his disposal and his comprehensive knowledge allows him to use them all to your benefit. While they can be painful, the results are pretty close to immediate. He is also a truly wonderful person. He has a way of making you feel comfortable and keeps you talking through the pain so as to allow the most favorable results. Even if your injury is old, he can repair the damage. I've also had my 12-year-old son see him for an Achilles tear when he was 5. Until exploring my ankle injury with Dr. Koh, I had no idea old injuries could be such an issue. There were no manifestations yet with my son's old injury, but Dr. Koh worked on that scar tissue and it hopefully will not be an issue in the future. If you're an athlete, this is the place to go!!! I HIGHLY recommend Dr. Koh and will not ever go anywhere else!!! Thanks, Dr. Koh, for giving me my life back!!!! – Tami L., Aliso Viejo, CA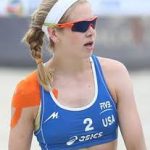 Davis is the BEST! Thank you!! – Summer Ross, 2010 USA Volleyball Beach Female Athlete of the Year, FIVB Junior World Champion Beach Volleyball, San Diego, CA.
Dr. Koh is the only physical therapist who has been able to improve my serious cervical issues. I have seen numerous physical therapists in the past, (as I am an aging athlete), but my headaches, neck, shoulder and back pain had reached a point of limited improvement. His knowledge and expertise has enabled me to return to my extremely physical job. I am eternally grateful! – Teri G., Skyforest, CA
Dr. Koh, Physical Therapy is as good as it gets! I have been running marathons all my life (34 total now). Dr Koh's treatment has made me so much better at running! All the staff have been beyond – Katie K., Lake Forest, CA
After reading through multiple Yelp reviews and physical therapist bios, Dr. Koh's stood out and ultimately decided he was the right person. After doctors advised me to have surgery I decided to try therapy first and am extremely glad I did. His team of professionals conducted a detailed personal evaluation of my trouble areas and after the first visit I immediately felt better and have consistently been improving weekly. I recommend Koh's physical therapy lab to anyone in pain. You won't be disappointed! – Adrain P., San Diego, CA
Dr Koh is very knowledgeable. He knows his stuff. All staff are very friendly and helpful – T.S., Irvine, CA
Dr. Koh and his entire team are professional and very pleasant, all the while successfully treating their patients. My son has seen Dr. Koh off and on over the years for sports injuries and has always seen great results. Late last year I found myself needing Dr. Koh's help in treating a foot injury. He is great at diagnosing the problem and explains it in a way that is very understandable. I have seen great results and have referred many friends in need of physical therapy to Dr. Koh. – Elizabeth K., Irvine, CA
When I initially called to set up my diagnosis session after a knee surgery, it took about 2 weeks to get in. Now, while it is hard to wait especially when you are itching to get back on your feet and onto normal life, the fact that so many people come here is a sign of the quality care they provide. This is my second round of knee surgery and this lab is light years ahead of the rest. They have excellent customer service, utilize the latest technology and training methods, and went out of their way to help me when my insurance got a little tricky. Mike, Maki, and the rest of the front desk/warm-up crew are extremely friendly and create an atmosphere that promotes healing. Dr Koh will push you and while it may hurt a little at times, I have recovered a lot quicker than I did from my first surgery. Even if you can't find time to see Dr Koh, Dr Perkins are just as knowledge and competent to heal you up and set you up for success. I've been splitting my time between the three and think my recovery speaks for itself. – Daniel H., Irvine, CA
As a Strength and Conditioning Coach, having someone in your corner like Dr.Koh and his staff at Koh Physical Therapy Lab makes my job SOO much easier! Whether it's an Elite Level Soccer player, or a Grandmother just wanting to play with her grandchildren, Dr. Koh and his staff are an integral part of helping our clients overcome the unexpected ankle injury or chronic low-back pain.
However, there doesn't always need to be an injury for someone to see a physical therapist- you don't just take your vitamins when you're sick, right? You take them ALL the time, to help prevent those common colds. Well Koh Physical Therapy Lab is just the right "supplement" to make sure you keep moving well into life! When clients need therapy for various reasons, I refer them to Koh Physical Therapy for whatever ails them for several reasons:
1. They get better,
2. They love their experience!
3. And they always come back saying, "THANK YOU!"
The added benefit of having this relationship is the on-going communication we can have as fitness professionals and medical professionals when caring for the client and their results. At the end of the day, results are the measuring stick. I've referred countless clients to Koh Physical Therapy Lab and will continue to do so because the results speak for themselves. PS… As an FYI, remember to breathe! – Josh R., Irvine, CA
Best physical therapy office around! I was recommended Koh pt from a friend and it has made such a difference! I even drive from Costa Mesa to Irvine because I love it so much! Michael at the front desk is always really nice and helpful, and Dr. Koh talents speak for themselves. Their techniques work! Go to Koh PT! – Emily J., Newport Beach, CA
I have been going to Koh for a few weeks now for foot tendonitis. Dr. Nick Perkins is a pro at understanding how to provide the right treatment to help get you back on your feet again as quickly as possible (I'm in the middle of training for a marathon). At Koh, they also are great at sourcing root problems, not just symptoms, so as to assist with a sound preventive maintenance regimen to keep you from coming back again later with the same problem. Keep up the good work at Koh! – Tom K., Irvine, CA
I've been going to Dr. Koh's office for over a month now for my shoulders and have had a great experience- the whole staff is very friendly, accommodating, and organized. Both are also great at explaining the components of the healing process in a way that's easy to understand and I have felt very taken care of. I definitely recommend Dr. Koh's office to anyone looking for physical therapy! – Heather O., Newport Beach, CA
You will simply not find a better physical therapist in Orange County. Dr. Koh and his staff provide the full spectrum of physical therapy modalities so regardless of your injury, he has the techniques and tools to speed you along the road to recovery. While he accepts all sorts of patients, he seems particularly adept at treating those on the athletic side. But, don't expect your treatment to be a piece of cake – he is going to make you work hard and isn't going to take it easy on you when it comes time for him to apply Active Release Technique, Graston, or fascia mobilization… In addition to being a top-notch physical therapist, Dr. Koh also has excellent bedside manner. He has a knack for explaining the "what" and "why" of his treatments using appropriately detailed language so that someone with a technical background (but who is not a physical therapist) can easily understand it. He is also somewhat of a Renaissance Man in that he can speak intelligently on almost any topic. Go ahead, ask him about sports, vacation spots, politics, you name it….he will be able to discuss it with you. The only criticism I could come up with for Dr. Koh is that there is only one of him. He could easily keep a clone completely busy if he had one. Without his clone, however, expect to wait some time to see the good doctor because he is in high demand. Go ahead and make an appointment with him, I can assure you that you will not be disappointed. – Scott J., Livermore, CA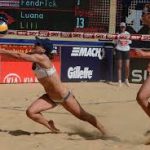 Davis! Thank you for keeping this ol' ship running! I couldn't do it without you! – Lauren Fendrick, Academic All-American UCLA Woman's Volleyball, #1 ranked team AVP 2013, Hermosa Beach, CA, 2016 Beach Volleyball Olympian
Early this year I re-injured myself while working out at the gym. The injury was so bad that for the first week I had to take Vicodin which only provided some relief. After the 2nd week, my wife convinced me to try PT. Initially I was very skeptical of PT. But Dr. Koh took the time to explain the injury, why it happened, and ways I could avoid future reinjury. I then decided that I should give it a shot. Dr. Koh put together a plan and his staff immediately went to work. The staff watched carefully as I performed the exercises. They showed me the proper techniques and provided encouragement. After the exercises, Dr. Koh goes to work using his magical touches. While initially painful (due to the scar tissue), gradually by the 3rd or 4th visit, the pain went away. The injury is 100% completely healed, but I like going because the staff keeps me in check, helps me with strength exercises, and of course, the expertise of Dr. Koh and his magical therapy touches. – SPH, Irvine, CA
Dr. Koh, Thanks for always fixing me up and pushing me so I could be a better athlete. – Derek G., California State University, Fresno Track and Field
I was referred to Koh Physical Therapy for a knee injury incurred from playing volleyball. I am still pretty knew into the therapy process but have had a really positive experience so far. The staff has been extremely friendly and informative. Looking forward to continuing therapy and getting back on the court soon. – Beth L., Huntington Beach, CA
Best Physical Therapy ever! If you need to get better fast, Dr. Koh's the guy to go to. You're the man Dr. Koh. – Yuuki K., Irvine, CA
I have had back and neck problems for many years and have been to many healthcare providers. Always doing my research looking for someone with more knowledge. Dr. Koh and his staff are the best I have found so far. So much so, that I brought my wife and they are helping her too. Two amazing treatment techniques they use on us are. ART. and Graston. Great people. Dr. Koh also has D.P.T. student interns he and his staff teach on a rotation basis. They spend time at different clinics and really get alot form .this place. I highly recommend Koh PT Lab.. – Don S., Aliso Viejo, CA
Dr. Koh is one of the most knowledgeable physical therapists I have had the pleasure of knowing. His credentials and hard work show through in his every day practice. He goes over and beyond with each one of his patients and really provides quality care. He and his staff provide a state of the art clinic, keeping everything clean and professional-looking. They conduct themselves in a friendly, yet professional manner, and together run a very successful business. These are qualities that you don't get with every PT clinic – Koh PT really gives you the whole package! – Bianca S., San Diego, CA
This place is great! I am a student who previously interned here and gained a lot of hands-on experience. The staff is extremely knowledgeable and friendly. This physical therapy clinic has a very clean and orderly space. They also play great music! Overall, this is without a doubt the place to go if you need physical therapy! – Jeremy K., Fullerton, CA
I've been to three physical therapists in the past 4 years and Koh is by far the best. They truly know what they are doing and take a very deep interest in the client. – Reggie G., Milpitas, CA
Koh Physical Therapy is amazing. All the PT's here are skilled, personable and professional. They treat you with care and respect. Their technique (graston) gets results! – Patty A., Irvine, CA
Dr. Koh Physical Therapy is as good as it gets! I have been running marathons all my life (34 total now). Dr Koh's treatment has made me so much better at running! All the staff have been beyond great! – Katie K., Lake Forest, CA

Best PT clinic, hands down! I've been a patient for ACL reconstruction recovery and recently a dislocated shoulder. Their staff is super friendly and their techniques are progressive. Definitely aimed at high performance athletes. – Justin A., Irvine, CA
Dr. Koh and his staff are professional and highly skilled sports therapists. Dr. Koh treats both of my active boys (12 and 14) who are baseball players and tae kwon do students. I would strongly recommend anyone who is actively engaged in physical activity, especially at competitive level, to have a visit with Dr. Koh and his staff. Injury prevention is what they promote for a successful future athlete. Thanks Dr. Koh! – Chang Y., Irvine, CA
I came to Koh Physical Therapy to get treated for Plantar Fasciitis. The team here is top notch! Everyone is extremely skilled, knowledgeable and professional. I am well on my way to full recovery. The staff here is committed to making people better. I would highly recommend to anyone needing physical therapy. – Dan G. Trabuco Canyon, CA

I wish I could give Koh Physical Therapy 10 stars. I have NEVER been so happy with results from a service. I have gone to physical therapy in the past, and I always felt like it was a waste of my time. I felt more relief from a professional massage and rest. Last month I was in such pain under my left shoulder blade I felt nauseous for weeks. My fingers were numb and I the massages and rest that usually work weren't helping. A visit to the doctor for prescription steroids, muscle relaxers, and pain medication didn't work either. I was terrified. I was referred to Koh Physical Therapy from an Olympic Athlete I know, and they are truly experts. Within 2 visits I was 80% better. If you have any pain, get there as soon as you can 🙂 – Jenny R. Laguna Niguel, CA
After years of re-occurring Achilles tendonitis, I finally decided to get it resolved (hopefully). I didn't want to go to someone who would only look at my heel (the symptom) and ignore the rest of my body (the problem). I found the right place. I worked with Dr. Perkins (primarily) and Dr. Garcia. They were a great team and were always looking for the right way to help correct my issues. I had an aggressive goal (to get ready for an obstacle course race) and they were supportive in helping me prepare. The achilles improved every week and I was ready to try my first trail run after a successful street run. The achilles was feeling great! I suffered a severe ankle roll on my trail run and that ended my obstacle course racing hopes, but the team at Koh were in good spirits about getting me back to performance shape again. Their integrative approach of postural alignment, balance training, strength training, and fascial manipulation got me back to running and lower body weight lifting in only 6 weeks! I have concluded my sessions with them and hope I don't need them again, but if (and let's be honest-when) I do, I will definitely be going there! Thank you, Team Koh! Did I mention the music is awesome, the place is SUPER clean, and the reception staff are super friendly? Well, it is all true! – Jeff K. Irvine, CA
Dr. Koh is fabulous. I had shoulder impingement. Before Dr Koh I tried another PT practice but was not satisfied. DrKoh fixed my shoulder and helped me gain my fitness goals. I thank Dr Koh and his staff!!! – Omar O. Irvine, CA

Amazing Doctors and staff. My Daughter being treated for hips and knees. Soccer injuries. Been to both facilities. – Melissa J. Orange, CA
So being somewhat of a virgin when it comes to physical therapy, I must say it's been an enlightening experience regarding my hip! IMO, PT is like having a personal trainer, masseuse and dr all in one, score!! I have excellent benefits so let me tell you, the price/$e$$ion (copay) is chump change for the services I've received thus far. Not to mention I have unlimited amount of sessions. Thanking my premier employer right about now, lol! So far I'm on my second week of treatment (3x/week) and here's what I like about Koh PT: Great location, plenty of free parking Facility has up to date equipment and an excellent variety, including laser therapy Decent size, never seems overly crowded Extremely clean and well kept Rooms are completely private for 1:1 therapy and massage Open gym space with lots of natural light Both Dr. Garcia & Dr. Kim are extremely professional, kind, demonstrate patience especially when I need it in layman's term! Therapist always ensures I'm warm before beginning any treatment Thorough evaluation of my hip, very similar to my experience with my Orthopedic surgeon You can book appts up to 6wks out (score bec I like routine) I also like that I am not tied to one specific doctor! The dr's take copious notes of each session, treatment and they scan copies of my take home exercises for my records. This allows me to see any Dr (thus highly flexible when it comes to booking sessions) I also appreciate varying perspectives and years of experience combined! YOU ARE TREATED BY YOUR THERAPIST and not some trainee handed instrux on how to treat me! Deal breaker for me. Sorry I fully support learning, students and graduates but just not with my body and personal time! **No issues with the Dr.'s whatsoever**Tip: Ladies if you're in need of therapy and Shia LaBeouf is your cup of tea, ask for Dr. Garcia! I swear this guy is his doppelgänger!!! All jokes aside he's legit and has a sense of humor so makes the time fly.Dr. Kim is one petite little lady that can pack a serious punch. I saw her this past Monday and dammmmn this woman has strength. Super strong hands, super thorough and wrote down all my home exercises. I encourage you to check out their website and read up on each Dr.Good luck future PT patients! Dr. Koh knows what I need and treat me very efficiently. It is my regret that I have not come earlier. – Andi S. La Palma, CA