Welcome to KOH Physical Therapy Lab® in Orange County, in Irvine, Long Beach and City of Industry.
We are passionate about providing the best orthopedic and sports medicine physical therapy with 1-on-1 personalized treatment to target the source of your pain.
Utilizing the most cutting-edge technology available and hands-on manual techniques, you will receive the highest quality care for maximum results – whether it's preoperative rehabilitation, postoperative recovery, surgery prevention, or athletic conditioning.
Koh PT Lab therapists have curated the most pioneering physical therapy methods from around the world to provide outstanding care. We specialize in treating those who have had little success with other physical therapists, especially when they are particularly complex cases.
We guarantee we'll help you reach your peak performance through the most efficient physical therapy solutions that are available.
PARTNER & TEAM WE WORK WITH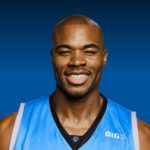 "I trust what they do and how they prepare you to get back into any field you are in. His staff works and doctor Koh works extremely hard to get you where you need to be. They put themselves in your shoes so that they can help you achieve grade A health !"
Corey Maggette, former NBA Detroit Pistons, Analyst for LA Clippers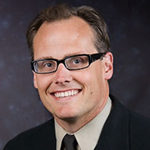 Dr. Koh provides the highest level of personalized, quality Physical Therapy in Orange County.
Dr. Shepard, UC Irvine Athletics Orthopedic Surgeon , Team Orthopaedic surgeon for LA Angels of Anaheim, Team physician for USA Men's and Women's Volleyball Team, Team Physician at Chapman University and CSU Fullerton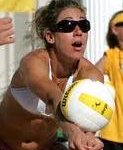 I've dealt with a lot of physical therapists in my career as a professional athlete, but Dr. Koh is the very best. Whenever I have a serious issue I immediately go to him because he is by far the most successful at treating my injuries. Twice he has healed my injuries last minute when I thought no one could so that I was able to continue competing in tournaments. That's not counting all the time he has helped me with the numerous nagging injuries that go along with being a pro athlete!
April Ross, 2012 Silver Medalist London Games, 2016 Bronze Medalist Rio Games Beach Volleyball
WE SPECIALIZE IN THE TREATMENT OF SPORTS-RELATED INJURIES, CONDITIONING AND PRE- AND POST- SURGICAL REHAB
Orange County Physical Therapy
ACL Repair, Back and Neck Pain, Carpal Tunnel, Elbow Pain, Foot and Ankle and bunion Pain, Frozen Shoulder, Groin Pain, Gait Instability, Headaches, Muscle Spasms, numbness and tingling symptoms, Plantar Fasciitis, Pre- and Post- surgical conditions, Osteoporosis, Runner's Knee, Sports Injuries, TMJ, Trigger finger, Wrist finger sprains, whiplash, walking abnormalities and more…