What is corporate wellness?
Corporate wellness is an umbrella term which covers various initiatives aimed at improving the well-being of employees and their productivity in the workplace. By promoting healthful behaviors and providing resources to help employees enhance their physical, mental, emotional and social well-being, companies can improve overall employee morale and retention.
What does Koh PT Lab do for corporations?
Koh PT Lab strives to offer physical corporate wellness programs that are tailored specifically to the needs of each company. Our goal is to create a work environment that encourages and rewards healthy lifestyles, while also providing employees with access to resources and tools needed for successful health management.
We provide onsite physical therapy sessions, coaching sessions, stress reduction, pain management, and also offer a full range of corporate wellness services such as health coaching, biometric screenings, health risk assessments and physical therapy. All programs are designed to help employees develop healthy habits that can lead to improved productivity and overall well-being. We strive to create an environment that is both supportive and motivating for each individual in the workplace.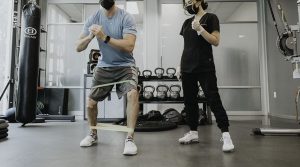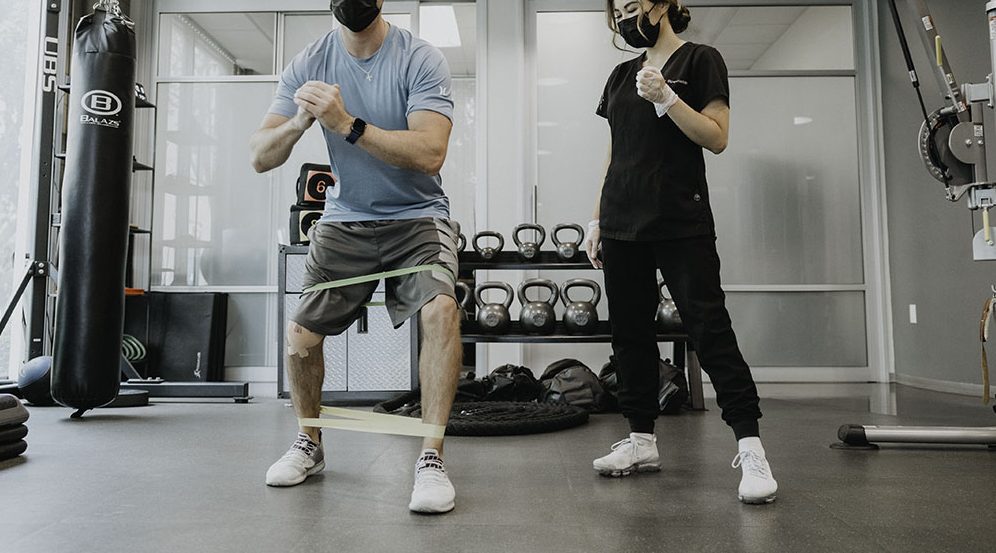 How can a physical therapy-based corporate wellness help a business?
The physical therapy-based corporate wellness program offered by Koh PT Lab provides an array of services that can help to promote healthier lifestyles and improved productivity in the workplace. Our team of physical therapists are dedicated to providing individualized programs that target specific areas such as stress relief, injury prevention, and pain management.
By introducing these necessary tools and resources into the workplace, businesses can help to reduce employee absenteeism, improve morale and retention rates, as well as provide their employees with the opportunity to make positive lifestyle changes that can have long-term benefits.
Call us today for a free corporate wellness consultation.